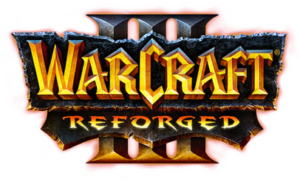 Bereichsleiter: Frank Holler und Nicki Richter

Coach: Julian 'Changer' Plath
Caster: Winkes und Jumperkenny
Teams: 2
Mitglieder: 24
Du willst mitmachen? Hier bewerben!
Der Wacraft 3 Bereich wächst aktuell sehr stark. Durch unsere Teilnahme in vielen Ligen, Turnieren und Events wird die Bekanntheit des Teams aus Bremens stetig erweitert. Zu diesen Turnieren gehören zum Beispiel der Holy Cup ( Sponsored by Holy Energy & Sl4sh ), der Peon Cup ( Sponsored by Sp4rta ) sowie der Weekly Cup ( Sponsored by Back2Warcraft )
Des Weiteren sind die Mitglieder des Clans sehr präsent in diversen Twitch Streams und Chats und zeichnen sich durch einen guten Zusammenhalt und enormen Teamspirit aus.
Um intern aktiv zu bleiben, wurden von uns einige Formate eingeführt, wie ein internes King of the Hill Turnier – abends treffen sich zu verschiedenen Zeiten einige Mitglieder, um Trainingsspiele zu absolvieren oder sich gegenseitig auf bevorstehende Spiele warm zu spielen.
Teamleiter:

BOOMWOLLE – Frank Holler – Nightelf
Player:


Futsch – Tom – Nightelf


schosch – Orc

infinni – Nightelf

xardas – Undead

zelt – Human

EDOBOiii – Undead


ToM – Orc


KnOfF – Orc

LiiLD.C – Nightelf


ThorZaIN – Human

Teamleiter:

Cakepiebiscuit – Nick – Human
Player:


Zim – André – Orc

W1GAN – Nightelf

DiyeR – Undead

Domi – Undead

Klassje – Orc

QuywiX – Undead


thelibrarian – Human


BOOMWOLLE – Nightelf

DkHPain – Orc


be4r – Human


xorc – Undead

Starshaped – Nightelf

Scimitar – Human